List of Tools that will make ur daily task easy

Submitted by

Satish Tiwary

on Mon, 09/17/2012 - 00:25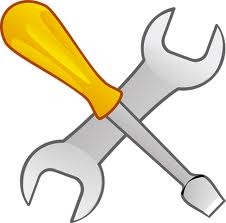 This post is mainly concentrated on tips and tools useful in our daily life;
There are so many tools which can makes our task easy are available in markets now a days and most of them are free and easily available on internet you can just find and download them by simple googling.
Tools become important when you want to save your time and do your job fast and smoothly.
slashroot.in have tested all those tools and mentioned few of them here for public use and make the task easy.
List of tools and their Explanations:
1.UNETBOOTIN: helps you to make linux os bootable in pendrive.
This tool is available for both windows os and linux os. we have tested it on both os.Its working awesome.
Using this tool you can format and install any linux operating system in your machine using usb device..
2.WINTOFLASH: helps you to make windowxp/7 usb bootable.
You can install windows vista,xp,server2003,2008,7 from usb device. There is no need of CD/DVD writter
3.MAGIC DISK: helps to mount image files, useful in gaming when you have more than 1 image file and you are unable to play without mounting all images.
Note: It is different for diffrent version of windows os. ie for xp/vista and 7 u have to use diffrent version of magic disk.
4.REVO UNINSTALLER: used to uninstall softwares in windows completely. It removes and clean the each and every files of uninstalled softwares even from registry and browsers caches.
5.KLITE CODEC: helps you to play each and every audio and video files in window media player.There is no need of any other player once you successfully installed this codec.It supports almost every audio and video files.
6.YUMI : use to make multiboot usb(windows/linux and many more os in a single usb device)
this tool is especially design to make multiboot usb device.i.e more than 10 os in a single usb device.Using this tool one can make his/her 16gb usb device multiboot. i.e windows xp/7/8 ,fedora,ubuntu and many more os in a single usb device.
7.EVERYTHING: Fastest searching tool for windows.
Its not only a search engine for your pc, but it also provides http server facility and ftp server is also integrated in it.
i.e once you install everything in your pc yourpc can be remotely accessed through a browser.Files can be transfered from your pc to other pc very easily.
It have also option to secure your data transmission through HTTP and FTP by authentication method, which use password protection and you can also use custom port for your http and ftp service and hence provide port based security to your transmission.
8.HANDBRAKE: a useful compression tool for video files available for windows and is tested on windows machine.
9.USB SYSTEM LOCK: used to lock your pc from usb device.It's proved to be a very handy tool.
10.LINUX READER: windows os tool used to read files from linux os while you are sitting in a windows machine.
11.DRIVER GENIOUS: windows os based softwares useful when you have no drivers for ur os and u need it then this tool search driver compatible for ur os from internet automaticaly and install it.You can also keep a backup of all those drivers with the help of driver genious.
12.NETTOOLS:windows based softwares it have a collection of networking tools. its so useful. all in one package tool.It also have file encryption decryption tool.
13.Partition Wizard:Tool for partitioning your hard drive ina very easy way.It helps you to convert file system type and even it becomes very easy to resize partition using this tool.Even you can format C Drive using this tool.
14.Virtual Router Installer:This tool will make your laptop a wi-fi device and you can easily share your internet connecyion using this tool.It's just like Hotspot.
There are many more tricky tools are available. we will come with all those remaining tools very soon.
thank you!