Installing Ubuntu Inside Windows as an Application

Submitted by

Sarath Pillai

on Wed, 11/28/2012 - 03:42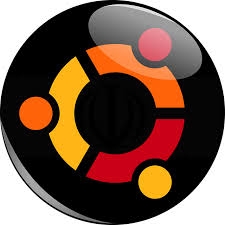 Recently one of our Facebook friend asked us about a way to install Linux inside windows like an application. People who are very much used to windows for their day to day usage are a bit hesitant installing Linux on their machine.
The major advantage of windows over Linux is the fact that many of the application vendors choose their default platform as windows operating system. Although there are some vendors who make applications for both the platforms, still there is substantial difference in the amount of applications that are made for Linux than the applications made for windows.
People who are beginning to use Linux for learning purposes still cant completely switch their base system from windows to Linux because of the apprehension that their primary tasks cannot be done on Linux(Which is absolutely not correct!). Open source developers are working day and night for incorporating, and fixing things in Linux. And the community help that you get in Linux, cannot be provided by any of the so called "Proprietary Operating Systems"
According to me Ubuntu distribution will be a good option for people who are planning to shift to Linux. And installing Ubuntu through WUBI will be an added advantage for windows users.
What is WUBI?
WUBI stands for Windows Based Ubuntu Installer. And its an installer for Ubuntu distribution of Linux, for installing Ubuntu alongside windows(inside windows). Just like you install an application in windows.
Does Ubuntu Officially Recommends Using WUBI?
Yes!!. although WUBI was started as an independant project other than UBUNTU, since the version 8.04 Ubuntu distribution adopted it, and started recommending it. And Wubi installer is directly available for download from Ubuntu's official Website.
Can i install Ubuntu in one Partition With Windows?
Yes!!. That is the main plus point of installing Ubuntu with WUBI installer. It gets installed inside your windows partition. The space for Ubuntu is given through a single file inside windows. This is achieved through loop mounting.
Note: Loop mounting is a method that's used to mount a file and make that file accessible to the operating system as a block device(a CD ROM,HARD DISK etc). Much like how we mount and access an iso image in linux using the command "mount -o loop".
Is Ubuntu Installed through Wubi Similar to A Virtual Machine?
No!! Not at all. as mentioned before Wubi installs UBUNTU inside a disk image Loop mounted device.
Where is that virtual Hard disk File created by WUBI for Ubuntu Located in Windows?
It is located under the folder C:\ubuntu\disks\ in a file called root.disk.
How to Install Ubuntu Using Wubi
Step 1: Download the WUBI installer from UBUNTU official site .
Step 2: Double click and open the Wubi.exe installer that you just downloaded, which will open a windows as shown below.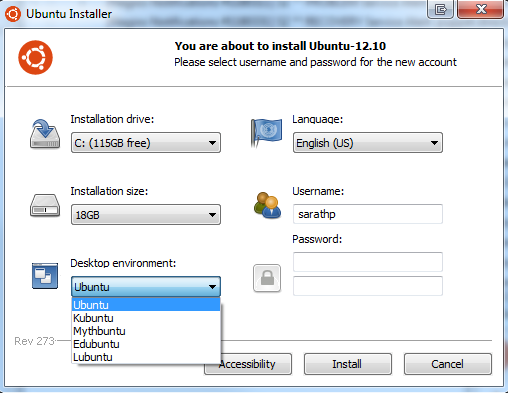 As shown in the above figure select the desktop environment that you require from the drop down menu. The installation size is the primary "filesystem for ubuntu" size. Enter your desired username and password(other than the root user)
Step 3: Click on install!! which will start dowloading files required to complete the installtion from the internet. as shown below.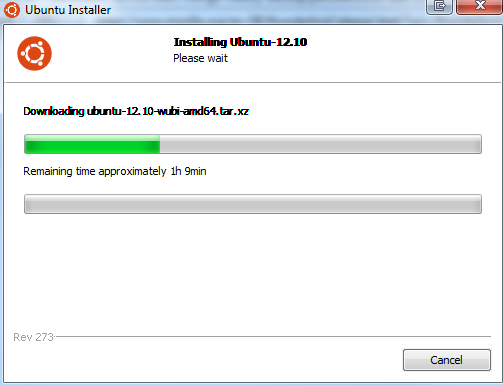 If you want to install ubuntu using WUBI without an internet connection!(or if you have a very slow connection), you can download the ISO or take an UBUNTU iso from a friend, and place both wubi.exe and ubuntu.iso in the same folder.
Running wubi.exe from that same folder will help wubi become aware of the ISO image. And you will be able to install without an internet connection
Step 4: once the installation is completed, WUBI will ask for rebooting the machine.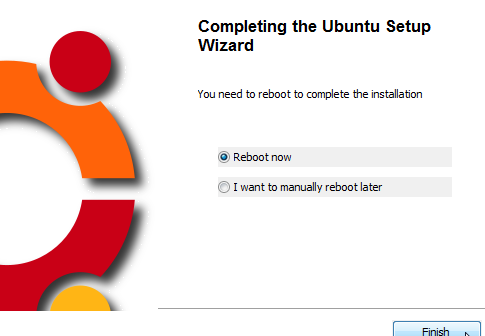 Step 5: After the reboot the normal windows boot loader will show you two options. One for Windows and another for "Ubuntu"
Now selecting Ubuntu will hand over the booting of Ubuntu to the Grub Boot loader, which will normally boot Ubuntu. See the initial windows boot screen as shown below.

Now selecting "Ubuntu" for the first time will take you to finishing the Ubuntu installation. After the installation is finished you will be asked to reboot, which will make you reach once again to the windows boot loader screen as shown above.
This time selecting Ubuntu will take you to the normal Ubunutu Linux Grub Menu. Select the first option "Ubuntu, Linux Generic" to get inside the Ubuntu machine(not selecting any option for sometime will by default select the same) and enjoy using Ubuntu!!!
How to uninstall Ubuntu(Installed through Wubi) ?
You can uninstall Ubuntu the same way you uninstall any application in windows..
Go to control Panel > Add Remove Programs > Select Ubuntu/Kubuntu or whatever desktop you installed through WUBI and uninstall it. That's it you now only have windows.
Some things to Note About Wubi

Installer
Installing Ubuntu using wubi makes the windows boot loader the primary boot loader. Installing Ubuntu Using Wubi does the exact same thing that Linux Grub boot loader previously did(Grub becomes the primary boot loader if installed without WUBI and windows boot loader becomes the primary boot loader if installed through WUBI).

You atleast require minimum of 5GB disk space to install

You can skip the memory check mechanism of WUBI if your availabel RAM is less, by executing WUBI installer through windows command line with the command "

wubi.exe --skipmemorycheck

"

windows 7,Windows XP,Windows 2000,And vista are supported

If dude to any reason the installation gets interrupted, then reinstalling will ask you to first uninstall the previous and reinstall.

You can back up your whole Ubuntu installation done by WUBI by simply copying the C:\Ubuntu\ directory

Installing Ubuntu using WUBI will still keep windows as the default boot option. But if you need to edit and change that to make Ubuntu as the default boot option then you can do that by going to

Control Panel > System > Advanced Startup and Recovery

to modify the default operating system tab.

You can easily access windows files from ubuntu

You can get a lot of help regarding this from askubuntu.com
Hope this article will be helpful for those willing to shift to Linux from windows but still want to keep windows alongside.